Creative Theming Immersion For Yoga Teachers June 2022
13 May 2022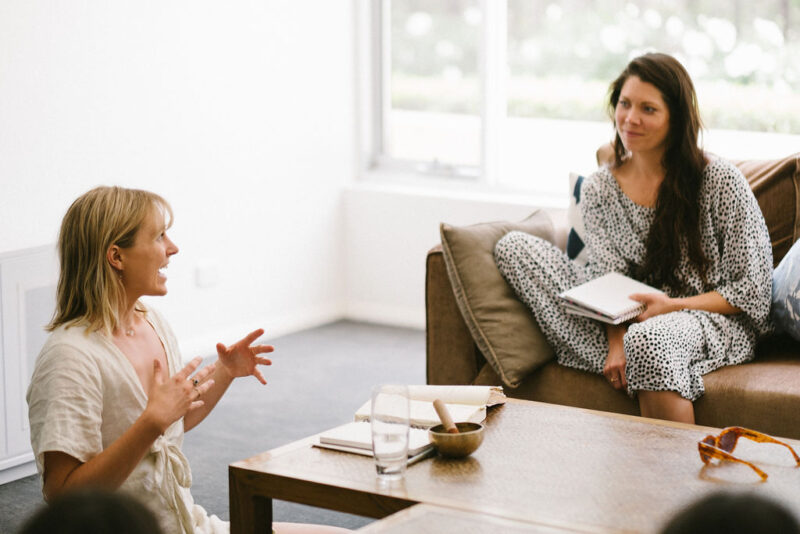 WHEN I SAY 'THEMING' I'M TALKING ABOUT WEAVING A THREAD THROUGH OUR TEACHING, A THREAD THAT STUDENTS CAN TAKE HOLD OF TO HAVE A DEEPER EXPERIENCE OF SOMETHING.

To me, a theme is what moves a yoga experience beyond the superficial. A class or retreat can become more than just the sum of its parts - more than just providing access to tools that have benefits. We can provide context that empowers students to invoke these tools more readily in their own lives. We can create association between the philosophy of yoga and felt experience in the body so that the philosophy is lived and becomes part of memory. When the intention of a yoga class is felt deeply by a student, it becomes part of them.
I love a theme because I love depth. I love the somatic experience of an idea being revealed to me through the suggestions of the teacher. I love being able to suspend my own thoughts and mental whirring as I travel with the teacher into a space of their inspiration.
I have taught some excellent yoga classes over the years, and I have taught some very average ones. I have learned a lot from both. I don't believe every teaching opportunity has to be painstakingly curated or contrived to deliver a point. There is a time and place for the simplicity of a class taught without agenda (for both student and teacher). But often, those of us who are called to teach yoga are being offered insights, lessons and inspirations that long to be shared. This is part of our dharma.
SO, HOW DO WE RECEIVE THESE RAW GIFTS THAT ARE OFFERED TO US AND SHAPE THEM INTO AN EXPERIENCE OUR STUDENTS MIGHT BE ABLE TO INTEGRATE?




ABOUT THE IMMERSION
In this three hour immersion, I'll share the framework I've developed to weave story, philosophy, mudra, mantra, purposeful asana/transitions and more into classes. We'll explore the micro-details that bring a cohesive feel to a themed yoga experience.
There will be time for Q + A, group discussion and developing your own lesson plan.
We will conclude with a group practice taught by me, the theme chosen by you, planned on the spot! That is how deeply I believe in the power of this framework to carry our ideas for us.

WHEN & WHERE
Sunday June 12, 9am-12pm
Location TBC pending group size.
Cottesloe or Fremantle.
Exchange: $110