"Literally life changing": Feedback from Radiance Retreat
15 Dec 2019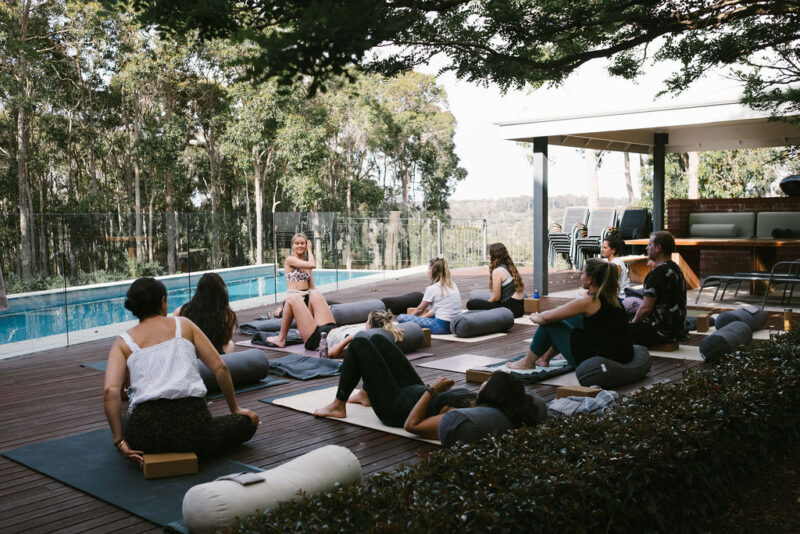 How would you describe your retreat experience overall?
Literally life changing, as in I am changing my life due to revelations made on this retreat.
What was your favourite part?
Mornings on the mat. It was the best way to begin the day. Listening to you talking and setting a tone for the morning. Moving into meditation and some challenging yoga, as the sun warmed our bodies. Then sitting around laughing with everyone at breakfast, as we came together as a community. We had spent the morning next to each other, but had not spoken. Then at breakfast the silence is broken and we make plans for the day. I loved everything about these mornings.
What would you say to someone who was thinking about coming on my next retreat?
Don't think, just make the booking. Don't worry about the money. Don't worry about the time away from work. Don't worry that you won't know anybody. Don't worry about the food. Don't overthink it. Just show up, be yourself, and Anna's retreat will change your life. Our retreat was less than three days long and it felt like three weeks. You will gain knowledge, insight, reflection, relaxation, and friendship. Then you will be gently placed back into the world refreshed, renewed, and reenergised. You will be changed. Everything was gorgeous. From the food to the location. The planned activities to the free time. The age old sutras to your newly created book. I feel so grateful to have been there for the first one. Thank you for everything and sharing so much of yourself.